Cathay Bank has given Senate Republicans records showing millions of dollars going from Chinese companies to President Biden's son Hunter Biden. James, the President's brother is also involved.
Los Angeles, Apr.18 (DP.net).– Cathay Bank, a Los Angeles-based financial institution, was founded by Chinese immigrants and has offices in mainland China.
In an eyebrow-raising move, Cathay Bank turned over the Bidens' financial records after Senate Republicans made their request, while every other American bank involved refused to comply.
The bank handed over financial records to Senate Republicans that showed millions of dollars in payments flowing from Chinese companies to Hunter Biden and his uncle, James, who is President Joe Biden's younger brother.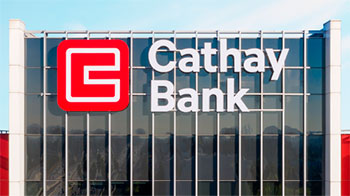 The records the Cathay Bank provided to Sens. Ron Johnson and Chuck Grassley show deep financial ties between the president's son and brother and the now-defunct CEFC China Energy, which had ties to the Chinese Communist Party (CCP).
A second Chinese energy company, Northern International Capital Holdings, which is associated with the communist-backed CEFC, wired $5 million to Hudson West III, the Cathay Bank records show. The money sent from the two companies funded a $4.8 million wire transfer from Hudson West III to Hunter Biden's companies Owasco P.C. and Owasco LLC, and Lion Hall Group, owned by James Biden.
The Cathay records show Owasco P.C. sent 20 wire transfers totaling nearly $1.4 million to the Lion Hall Group. Hudson West III paid Hunter Biden a $500,000 retainer fee plus $100,000 per month. James Biden was paid $65,000 per month, the records show.
House Committee on Oversight and Accountability Chairman James Comer (R-Ky.) issued a statement saying: "The Oversight Committee will continue to pursue additional bank records to follow the Bidens' tangled web of financial transactions to determine if the Biden family has been targeted by foreign actors and if there is a national security threat. We will soon provide the public with more information about what we've uncovered to date."